VPOD Single Wireless TENS, EMS, & NMES + VPOD Abs Electrode Pad BUNDLE
Drug-free solution for relief of muscle and joint pain
Ready to fast-track your healing and recovery? Get the best of both worlds with this VPOD Single and VPOD Electrode Abdominal Pad Bundle- available only for a Limited Time!
VPod is a wireless, portable, and drug-free solution that relieves muscle and joint pain from your back, neck, shoulders and more. Strengthen your core and showcase your abs with our VPod Abs Electrode Pad. It mimics resistance training exercises and induces muscle contractions, making you a mean, lean muscle machine. Are you ready to get shredded?
3 IN 1 PAIN RELIEF SOLUTION - The VPOD unit combines TENS, EMS & NMES technologies for a non-invasive, drug-free pain relief treatment at home or on the go. CONTROLLABLE BY PHONE ONLY. There is no Remote Control.
QUICK & EASY SETUP - The wireless & rechargeable tens unit is controlled with your mobile device using a free app. Simply place the pads on the desired area, select the massage mode and strength level and press go from your phone.
24 MASSAGE THERAPY PRESETS & 20 INTENSITY LEVELS - The tens unit device offers up to 1 hour of pain relief treatment sessions. You can choose from muscle kneading, cupping, acupuncture, shiatsu and many more massage modes.
This EMS abdominal stimulator sends safe electrical currents directly to your abdominal muscles which will mimic the contraction gained in core workouts. It is absolutely safe to use after childbirth to tighten and tone the abdominal muscles and when set to the pulse stimulator can be used for temporary relief of pain associated with sore and aching muscles. Gel replacement pads can be used up to 30 times.
One LARGE Abs electrode pad, measuring 8.3 x 7.5 inches

12 gel pads, 2 sets of six replacement pads

One VPod Single
or
One SMALL Abs electrode pad, measuring 7.5 x 7 inches

12 gel pads, 2 sets of six replacement pads

One VPod Single
100% Risk Free Money Back Guarantee
Free Shipping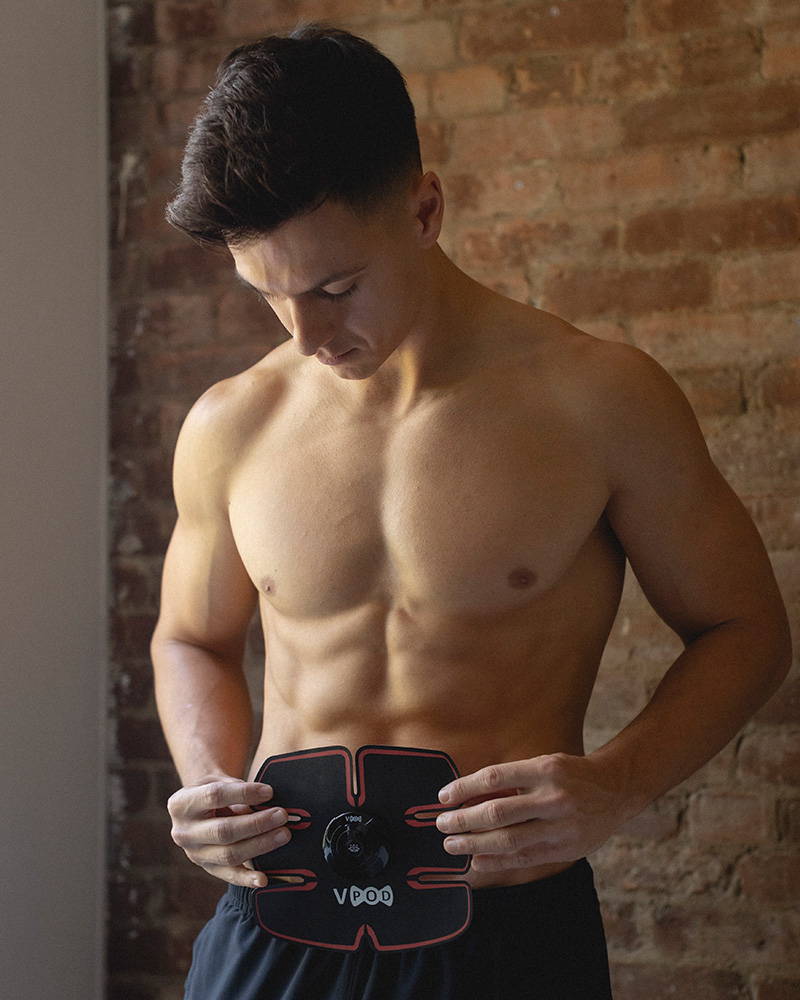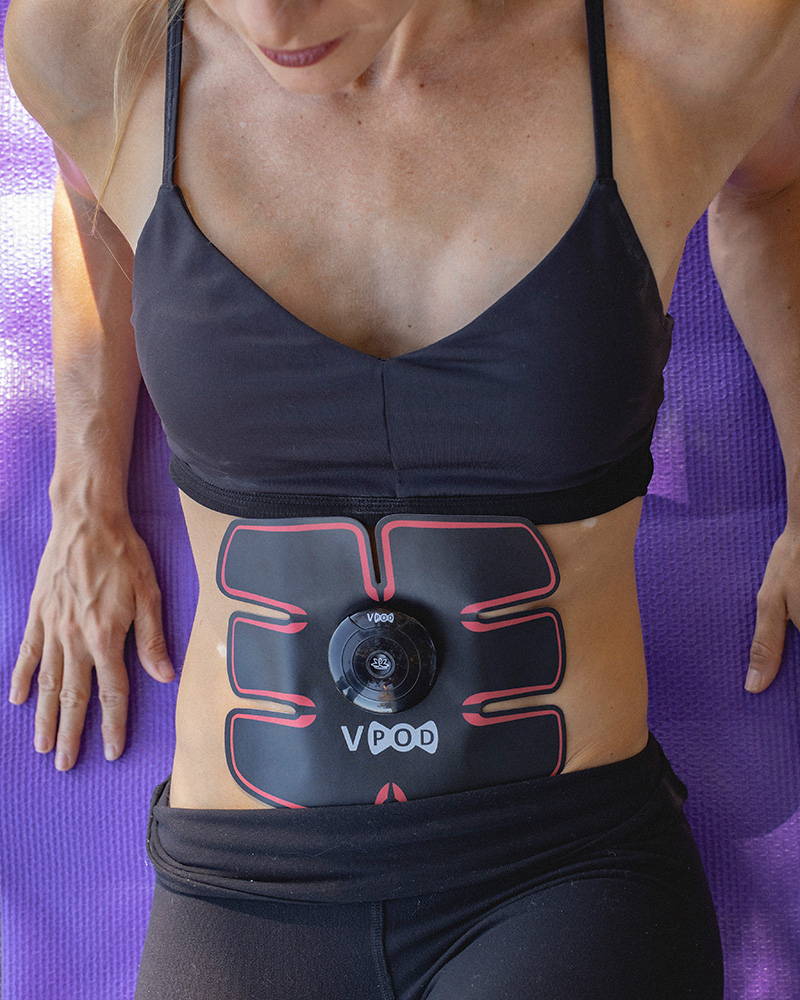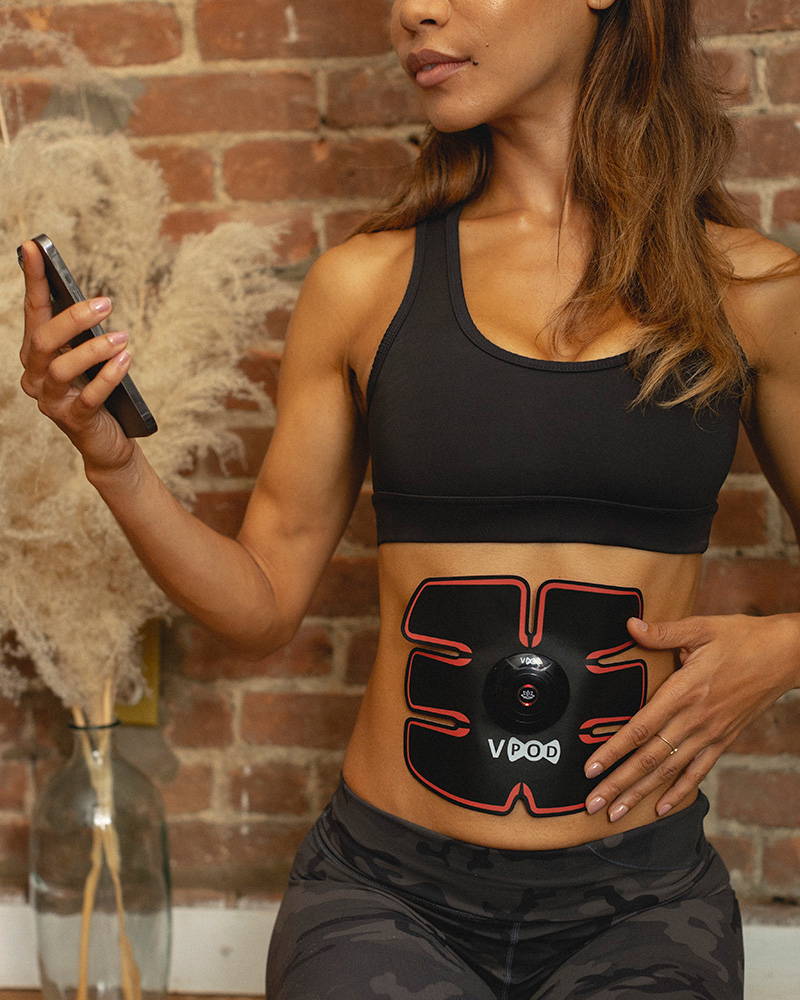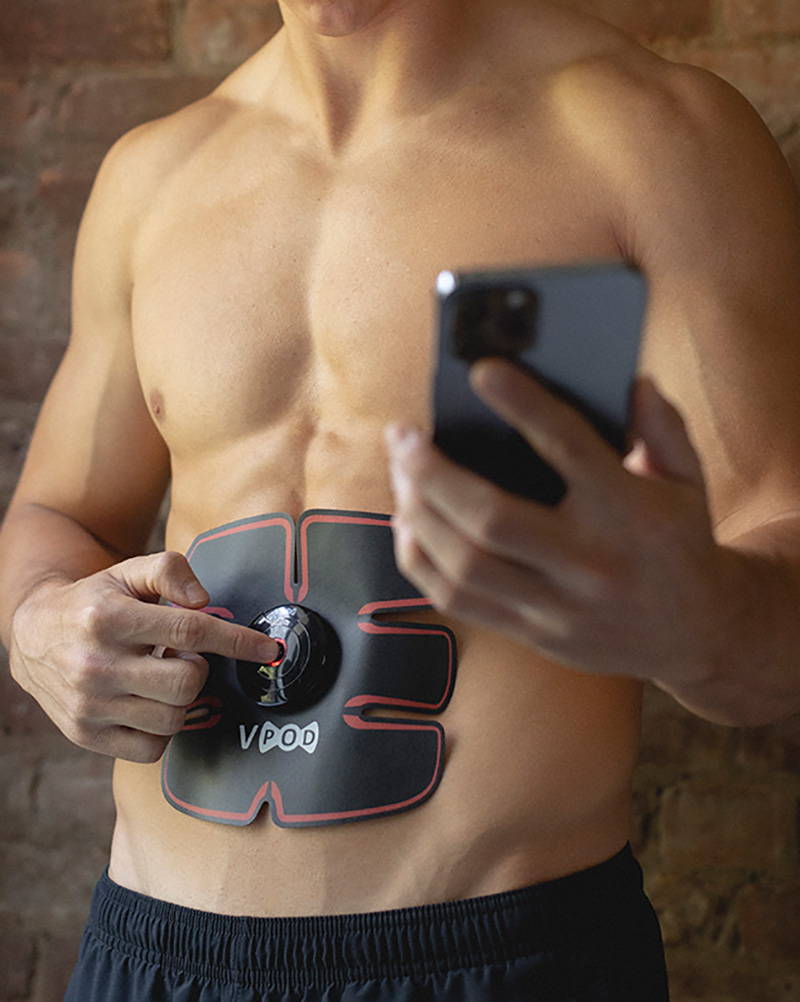 Between Amazon and Shopify

Between Amazon and Shopify

>>